Te Pūkenga ākonga off to China thanks to Prime Minister Scholarships
November 14, 2023 | 16 min read
Twelve Te Pūkenga ākonga from across Aotearoa New Zealand are heading to China in December as proud recipients of the Prime Minister Scholarships for Asia (PMSA).
They are Hannah Gaboda, Orlando Kean, James Mitchell and Kahana Ngaia (Otago Polytechnic); Albin Bengtsson, Yen (Kinsey) Nguyen and Lele Talagi (Unitec); Tamara Davies, Lilli Jorgensen and Brandon Whiting (Wintec); Hannah Bryan and Megan Dodunski (WITT).
The Prime Minister Scholarships are funded by the New Zealand government and administered by Education New Zealand Manapou ki te Ao. The scholarships aim to enable Kiwis to broaden their horizons through life-changing learning experiences. The scholarships are fully funded, covering programme fees, travel and medical insurance, and contribution towards flights, visa and living costs.
Our PMSA China programme recipients will be participating in a six-week entrepreneurship and innovation programme at Jinhua Polytechnic, with embedded Chinese language classes, entrepreneurship and innovation site visits, and cultural experience trips.
A separate group of five Te Pūkenga ākonga will travel to Colombia in January for a six-week internship programme as Prime Minister Scholarship for Latin America awardees.
We caught up with some of the PMSA China programme awardees to find out what they hope to learn from this life-changing experience in China.
Brandon Whiting, 27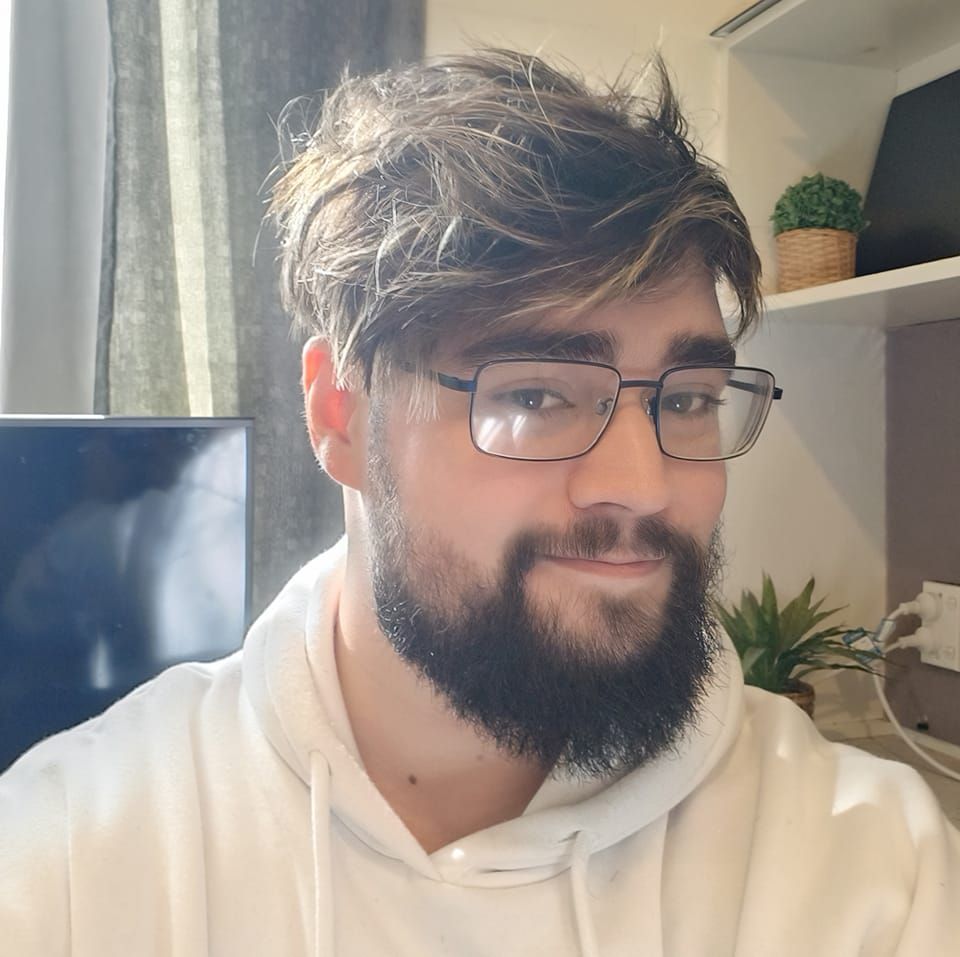 I discovered my passion for design last year which has led me to studying Graphic Design at Wintec | Te Pūkenga. 
Outside of design I love to game and draw, spend time with family and try new things as much as possible. 
The subject of PMSA came up during one of our classes. I felt it was such an opportunity to experience another culture across the world in an educational environment, to gain an in-depth understanding of entrepreneurship and Chinese culture. I was so enthusiastic when I was given the news that I am one of the chosen candidates for the scholarship and grateful that PMSA was presented to me. 
While in China I will get to live, eat, learn and socialise in an entirely different culture. I'm over the moon for my trip, and it will be great to share my experience with family and friends when I return back home! 
Hannah Gaboda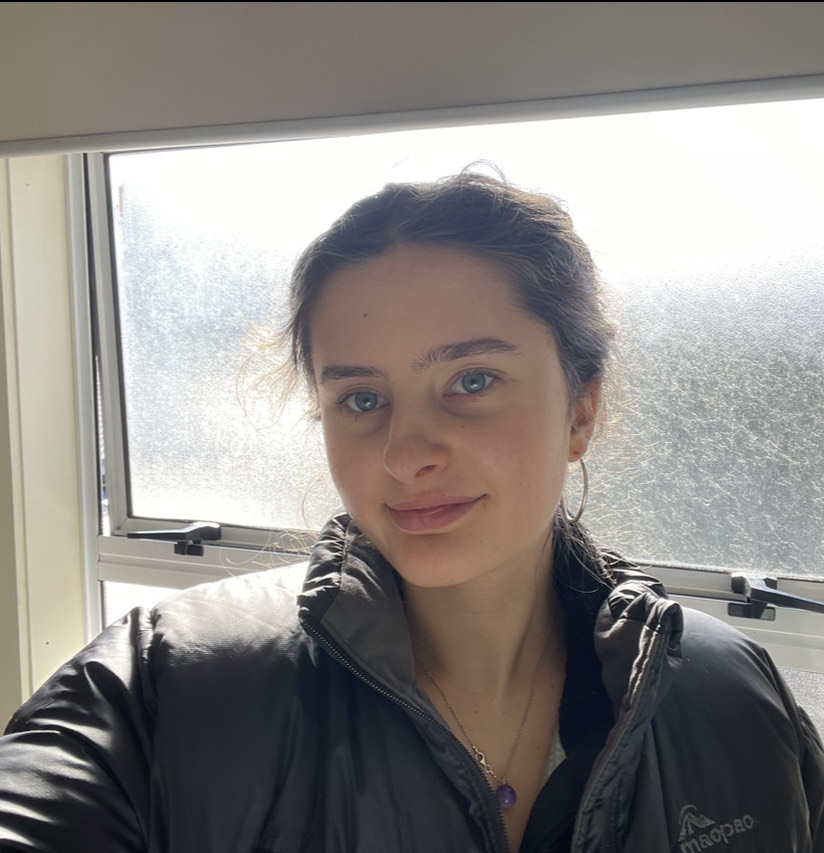 I grew up in Queenstown, love the outdoors, camping, snowboarding, hiking, etc. I love design and creating new things especially for my degree. I make the most of new opportunities and I'm very grateful for receiving the scholarship to China. 
I am a studying a Bachelor of Product Design at Otago Polytechnic | Te Pūkenga.
I saw the flyer on campus and thought it would be the perfect opportunity. I have always wanted to travel and experience a new culture. I'm excited to meet new people and study at a leading institution for business and entrepreneurship. I had nothing to lose by applying and everything to gain, and I'm so thankful that I applied and received it. 
I am hoping to learn lots, making the most of the six-week course and getting overseas connections. I'm also excited to experience the culture in China and meet new friends. And I will bring all the valuable knowledge and experiences back to NZ with me to share with my family, friends and classmates here.
Hannah Bryan, 26
I'm one of four kids and we grew up homeschooled by our mother. Family is everything to me.
I went to school at 13 but due to being dyslexic, I ended up dropping out at 16 and getting a job. Since then, I have worked, lived in England for three years and done a bit of travelling which ignited my love for experiencing new cultures and meeting new people.
I went to WITT | Te Pūkenga last year to do a Certificate in Business Administration which I was super nervous about as I thought I'd fail that like I did at school. But I A+ the whole thing and my tutor encouraged me to complete the Diploma in Business Management which I'm currently doing. Now I have found out that I'm not too shabby at accounting, which I never believed would be possible and has pushed me to go into my Bachelor in Accounting next year.
I feel very blessed with the friends, families and tutors I have around me as I don't think I would be where I am now without them. I'm so excited about life and what my future might bring.
When I received the email about the scholarships, I remember reading it and thinking how incredible that would be. I emailed a tutor asking if she knew much about the scholarships and if she could write me a reference if I did apply. As it was the first year it was open to WITT students, so she didn't know much but encouraged me to go for it.
I thought why not just apply, I had nothing to lose and if you don't try then you won't know. I was super surprised / in disbelief that I actually got chosen.
What I'm hoping to achieve from the trip to China is to learn more about the Chinese culture, make new lifelong friends, and to be able to apply the knowledge of the entrepreneurship and innovation course to help future success.
James Mitchell, 48
I hail from the United Kingdom originally and have called Aotearoa home for the past 15 years. My family roots trace back to the northern regions of the UK but moved me around lots so I was always a little nomadic. When I first set foot in New Zealand, I arrived in Opua and from the very beginning, it felt like I was home. In fact, I didn't return to the UK for eight years after becoming a New Zealand citizen. The local people of Northland were very welcoming. My journey has taken me through both the North and South Islands, affording me a deep appreciation of the diverse beauty this country has to offer.
My current pursuit is in the field of Product Design at Otago Polytechnic | Te Pūkenga. For the past 23 years, I have dedicated my career to the textile industry, specialising as a canvas worker and trimmer. Within this role, I've had the privilege of crafting and designing products for marine, aviation and residential markets. My mother worked in the textile mills in Brighouse, Yorkshire, when I was a child. She would take me to work with her and I would play amongst the machines. Furthermore, I've had the opportunity to share my knowledge with several individuals here in Aotearoa, which has been an immensely rewarding experience. At this juncture, I aim to leverage my design and industry expertise to bring my ongoing projects to fruition.
Returning to education has been a personal milestone for me. As a young student, I faced challenges due to my ADHD, which was not widely understood at the time. It's astonishing to me how well I've adapted to academic life upon returning to the classroom. The scholarship I came across piqued my interest, as I've always been one to seize opportunities whenever they arise, much like my journey to Aotearoa. Although I never considered myself particularly academic and was somewhat concerned that my age would be a hindrance, I decided to apply anyway.
The upcoming trip to China presents a chance for me to gain fresh insights and appreciation for another culture, which I find endlessly fascinating. My intention is to bring the knowledge and skills I acquire during this journey back to New Zealand, with the hope of making a positive impact on the nation as a whole. This may sound ambitious, but I've always strived to do what's right, and the trust placed in me through this scholarship has inspired me to be the best ambassador I can be, representing both New Zealand and Te Pūkenga.
Kahana Ngaia, 20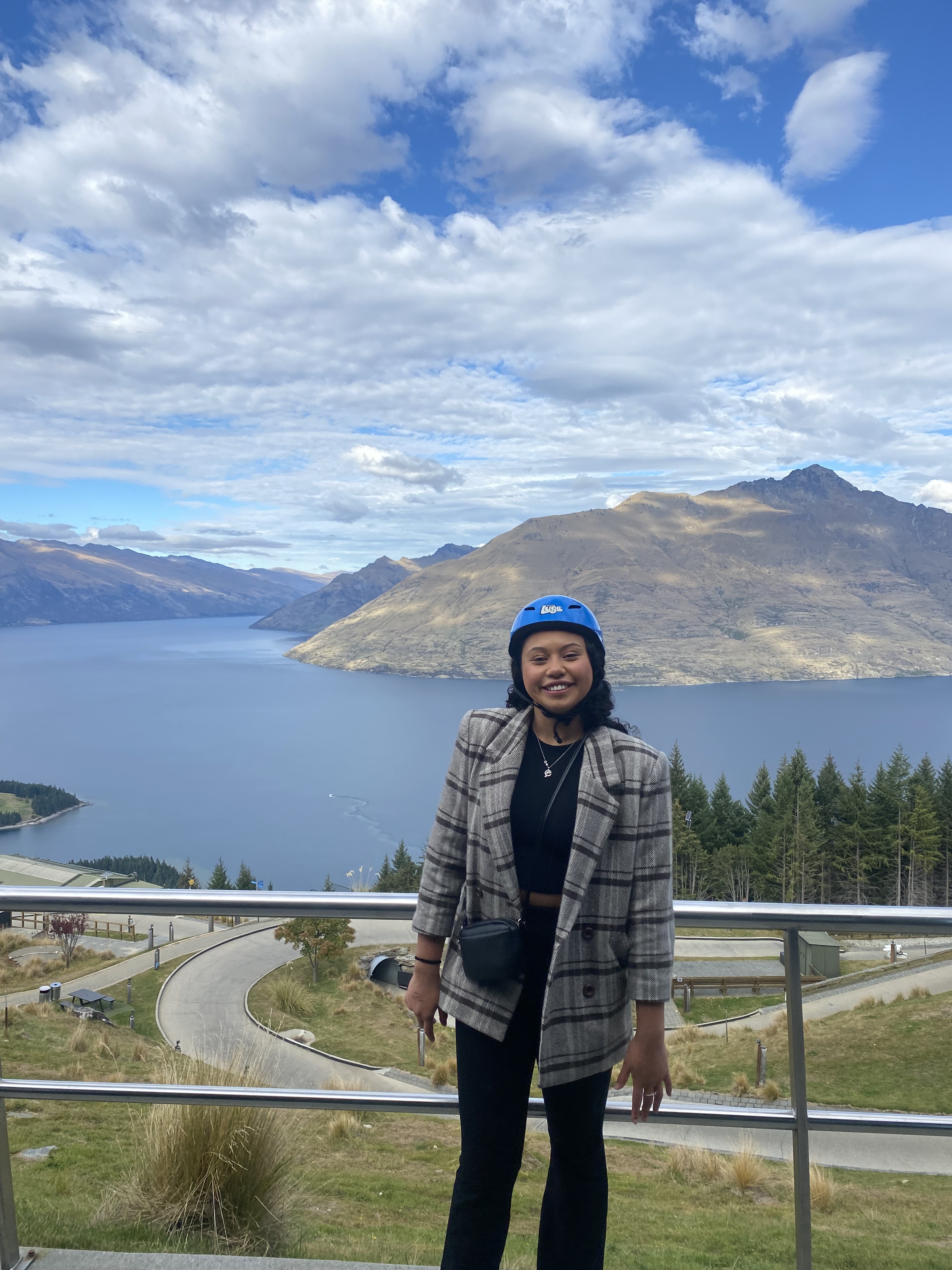 He uri tēnei nō Te Taihauāuru. Ko Te Atiawa, Taranaki, me Ngati Raukawa ki te Tonga ōku iwi. Ko Kahana tōku ingoa.
I spent most of my life in my turangawaewae of Waitara and am currently based in Dunedin as I complete my degree. I whakapapa to Taranaki, where I grew under the watchful gaze of my tupuna maunga, where I have been blessed with the most beautiful upbringing, always surrounded by the ocean, as I surfed the coastline of Taranaki with my Dad. From my earliest days, my Mum has been the one to support our Taranakitanga. It is from this place that I position myself as a tauira of Te Pūkenga and it is this identity that grounds me in who I am and where I come from.
I'm studying a Bachelor of Applied Management at the Otago Polytechnic| Te Pūkenga campus in Dunedin.
I am filled with gratitude to be able to go on this once in a lifetime opportunity to visit China. I had heard about the Prime Minister Scholarship in my first year of studying and I thought it sounded really awesome. I have always been inspired to try new and exciting opportunities and the PMSA provided just that. This journey will be exciting, and I hope to inspire others to seize every moment, embrace growth and to step into the unknown.
I hope to achieve a sense of personal growth and a deeper understanding of New Zealand's international relationships. I'm fortunate to be a recipient of the strong relationships Te Pūkenga has developed and to be given an opportunity to grow in this space with an international community is exciting.
On my return, I hope to utilise the knowledge, skills and experiences we gain to have a positive impact on the communities that have poured so much into me. To be able to give back and serve our own aspirations utilising the skills and understandings we pick up over our time in China.
Lele Talagi, 33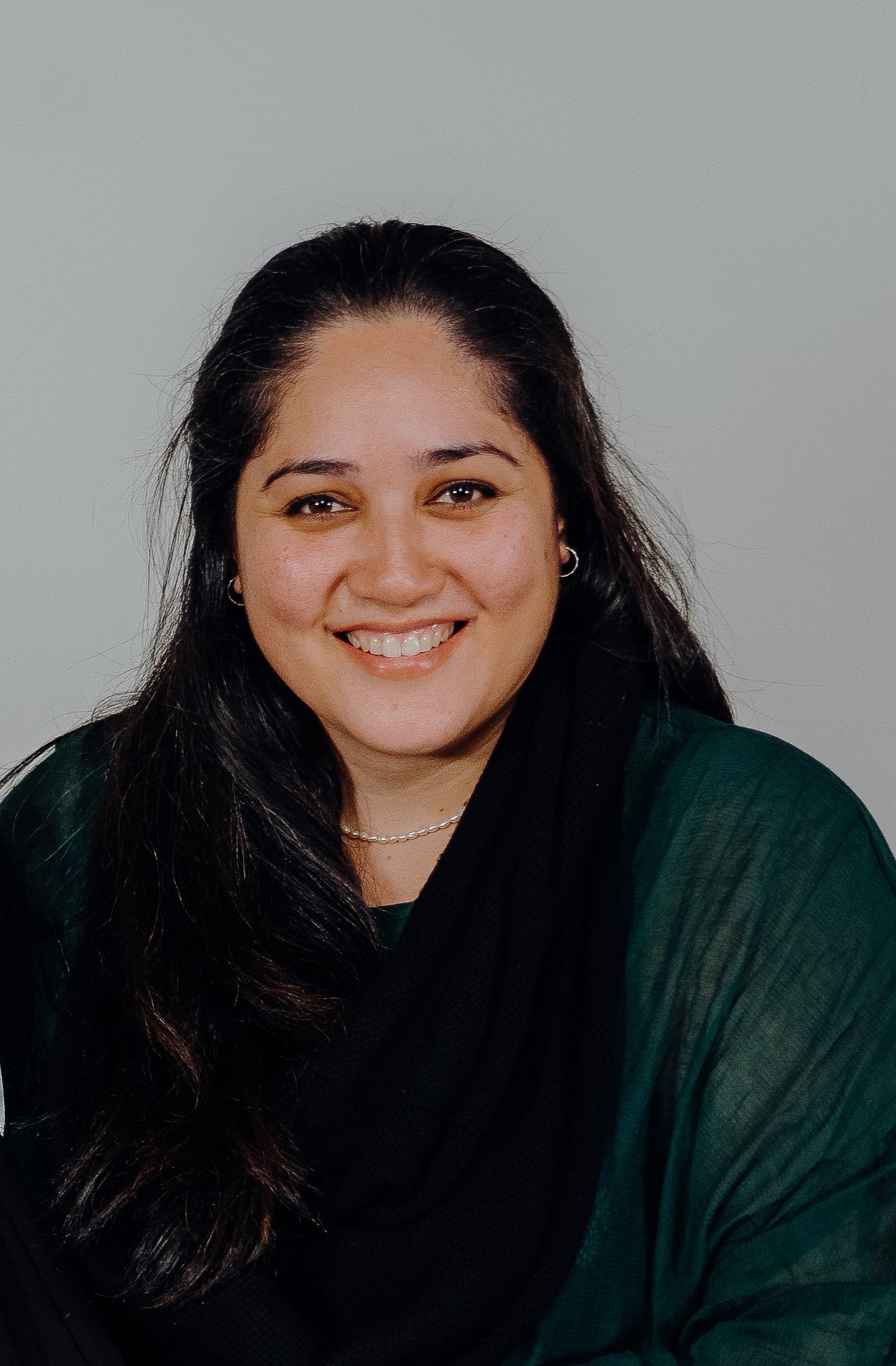 I am of Niuean and NZ European descent. I enjoy various sports and playing games (tabletop and online) with family and friends. Movies, massages and waterfalls are my happy places and go-tos for relaxing. In my social circle I AM GROOT (Guardians of the Galaxy 1 reference).
I'm studying for a Master of Applied Business at Unitec | Te Pūkenga.
I have always been interested in business and entrepreneurial pursuits. This scholarship offered a great opportunity to embrace a new experience, a new culture, gain more learning and have a great time abroad with other students.
I am looking forward to learning more about business, China and myself. I hope the experience abroad will expand my perspectives, giving me new knowledge, more understanding and strengthening my capabilities. I hope to come home (back to NZ) and weave my learning from this experience into my everyday life and community.
Lilli Jorgensen, 18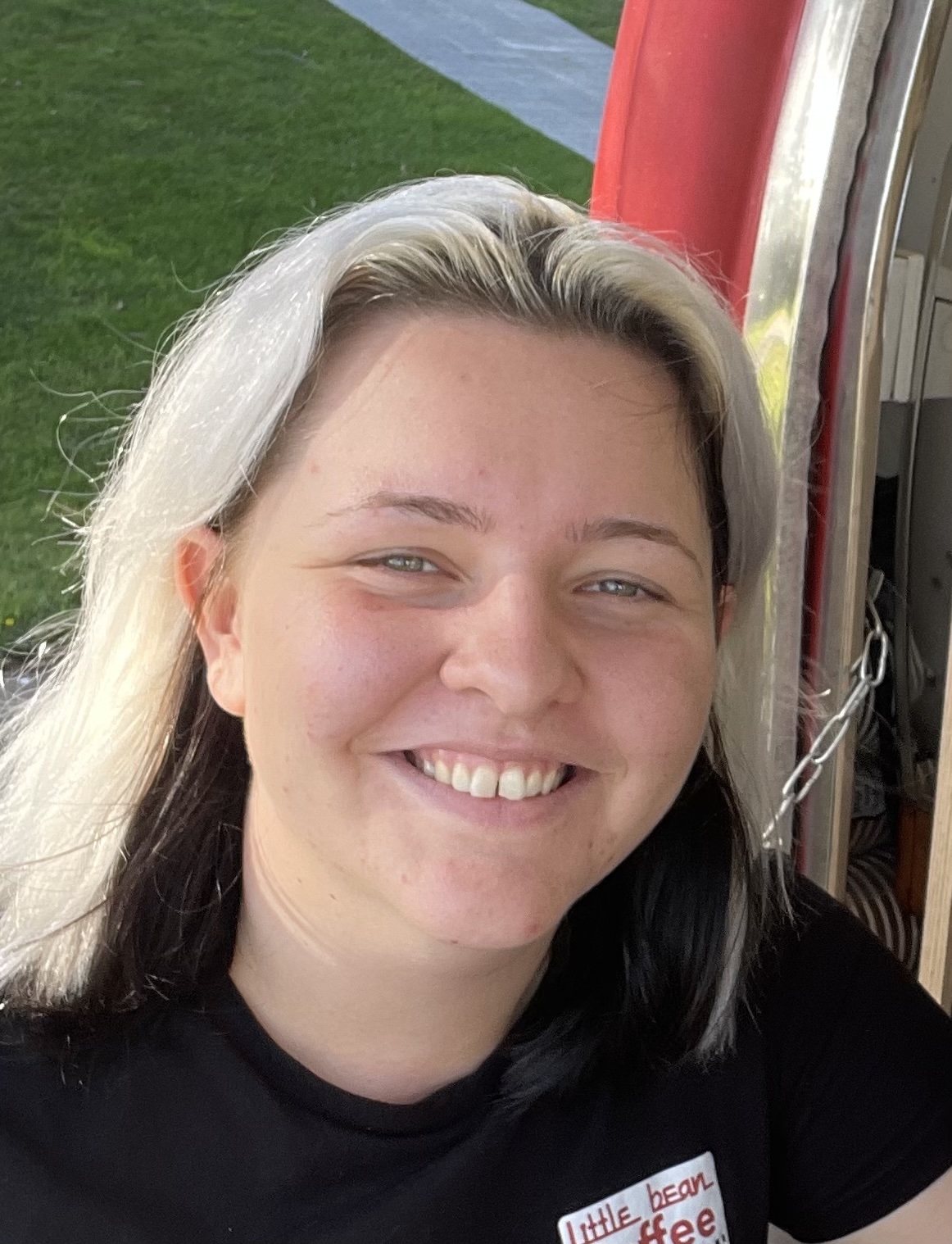 I am in my first year of my degree and I also work as a barista in a mobile coffee cart. In my spare time I love doing all things creative.
I am studying towards a Bachelor of Design majoring in Spatial Design at Wintec | Te Pūkenga.
When I heard about this opportunity, I knew that this was something that I wanted to be a part of. The idea of travelling overseas and experiencing a different culture is something that I have always wanted to do. Being given the opportunity to do this and to be immersed in an entrepreneurship course is something that I am really looking forward to.
From this trip I am hoping to gain valuable experiences and knowledge that I can apply back to my work and study in New Zealand. I also hope to make some lifelong friends.
Megan Dodunski, 18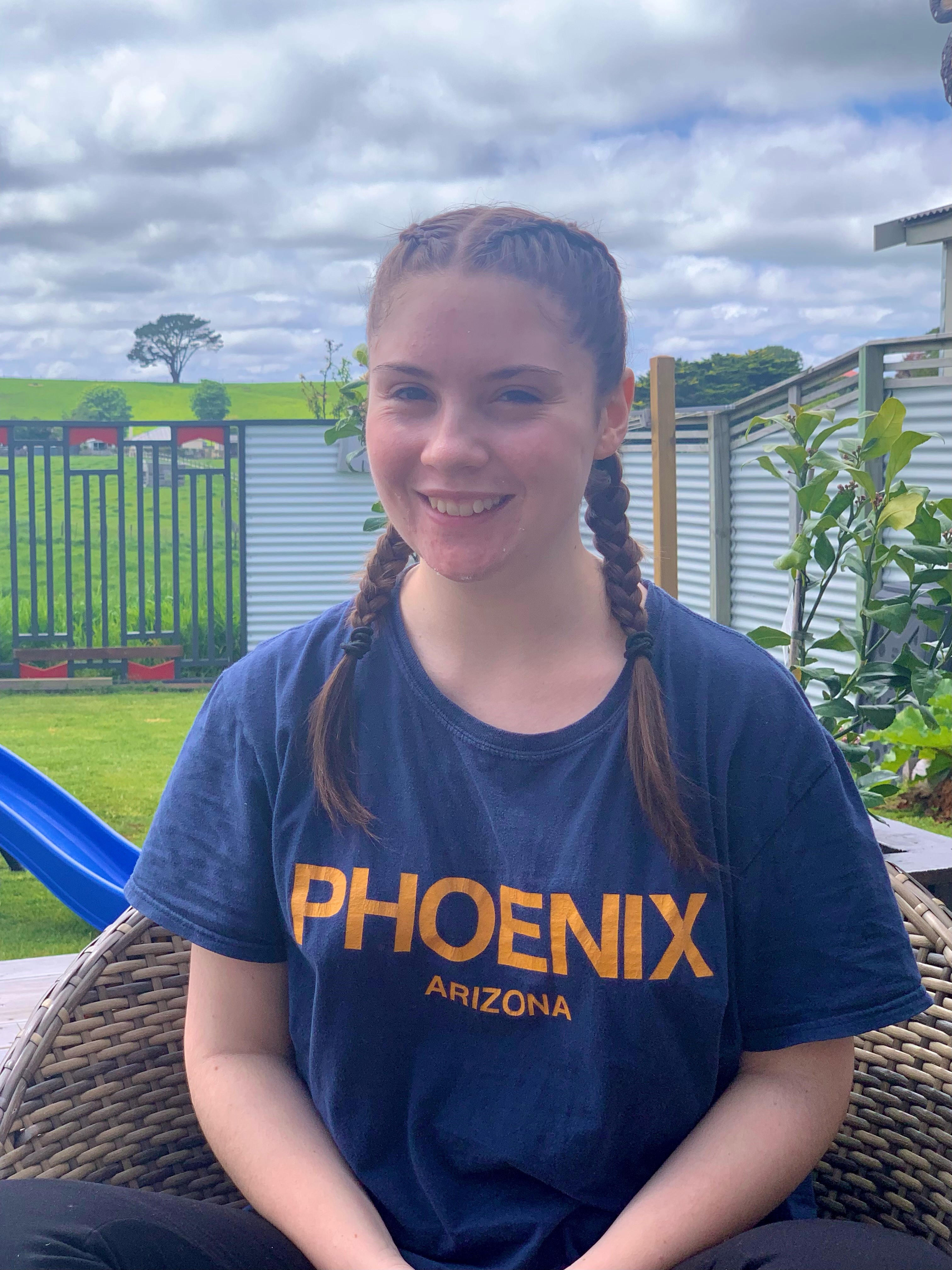 I am someone who tends to stay in my own space. However, I always enjoy going outdoors such as long hikes and camping. I have always wanted to travel so I am very excited to be able to experience a new country, their culture and education system while I'm over in China.
My family is very important to me, as they have always supported me while I move towards completing different goals and aspirations so I'm very thankful to them.
I am currently studying at WITT | Te Pūkenga and am doing a Diploma in Business with strands of accounting.
The reason I applied for this trip was firstly to experience differences, the different culture, food, lifestyle. I decided I wanted to experience parts of their education system as I have only experienced the New Zealand education system.
I'm hoping to achieve a better me. I hope experiencing these things will help me grow as a person and help my future (education-wise and my decisions on my occupation).
Yen (Kinsey) Nguyen, 33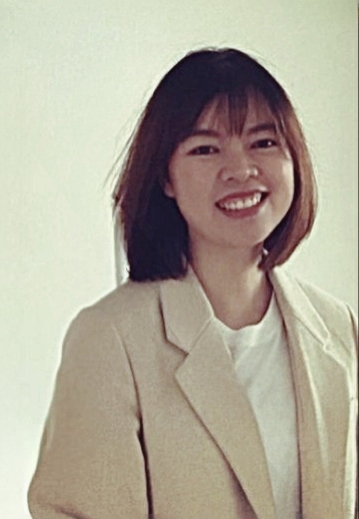 Originally from Vietnam, I came to New Zealand to study Operations Management at Unitec | Te Pūkenga (2016) but then fell in love with finance and decided to come back to Unitec | Te Pūkenga again to study in Master of Business Analytics and now working as a Financial Analyst.
I am always passionate to grow and equip myself with more skills. I believe that the academic journey should be an ongoing journey. It doesn't always need to be an academic programme in university, it is the skills that you learn from your daily life, the people around you, always willing to learn, be open to taking on new challenges and solving problems. This is the main reason why I am always open for all opportunities and when I saw this Prime Minister Scholarship ads, I told myself I need to get this 😊
 Having the chance to go to China and attending the Entrepreneurship and Innovation course at Jinhua Polytechnic is a huge opportunity for me. I am hoping to get out of my comfort zone, be inspired with more innovative ideas, and learn from other people who come from different backgrounds, cultures, and different economic concepts. Here is the chance for me to learn from them and share back to the communities my own intakes, experience.