Last week, TMD crew's finest used skills he's honed through more than twenty years as a graffiti artist to raise awareness about Te Pūkenga and how vocational education is changing to better fit around and reflect the lives of learners and their communities.
Te Pūkenga translates in reo Māori as 'to be proficient or skilled in particular roles.' The walls were part of a nationwide campaign raising awareness and connection with the national network while also reaching out to learners who are looking at their study options for 2023. You watch the television commercial for the campaign in Te Reo here and in English here.
"It just gets more attention (than a billboard)," says Jonny about the hours he spent last week creating murals in Ōtara, Māngere and Mānurewa. "It builds curiosity. Because of the nature of this design
being reflective of the cultures of south Auckland, people love it. The themes are aspiration, planning for the future, goal setting, studying and gaining skills."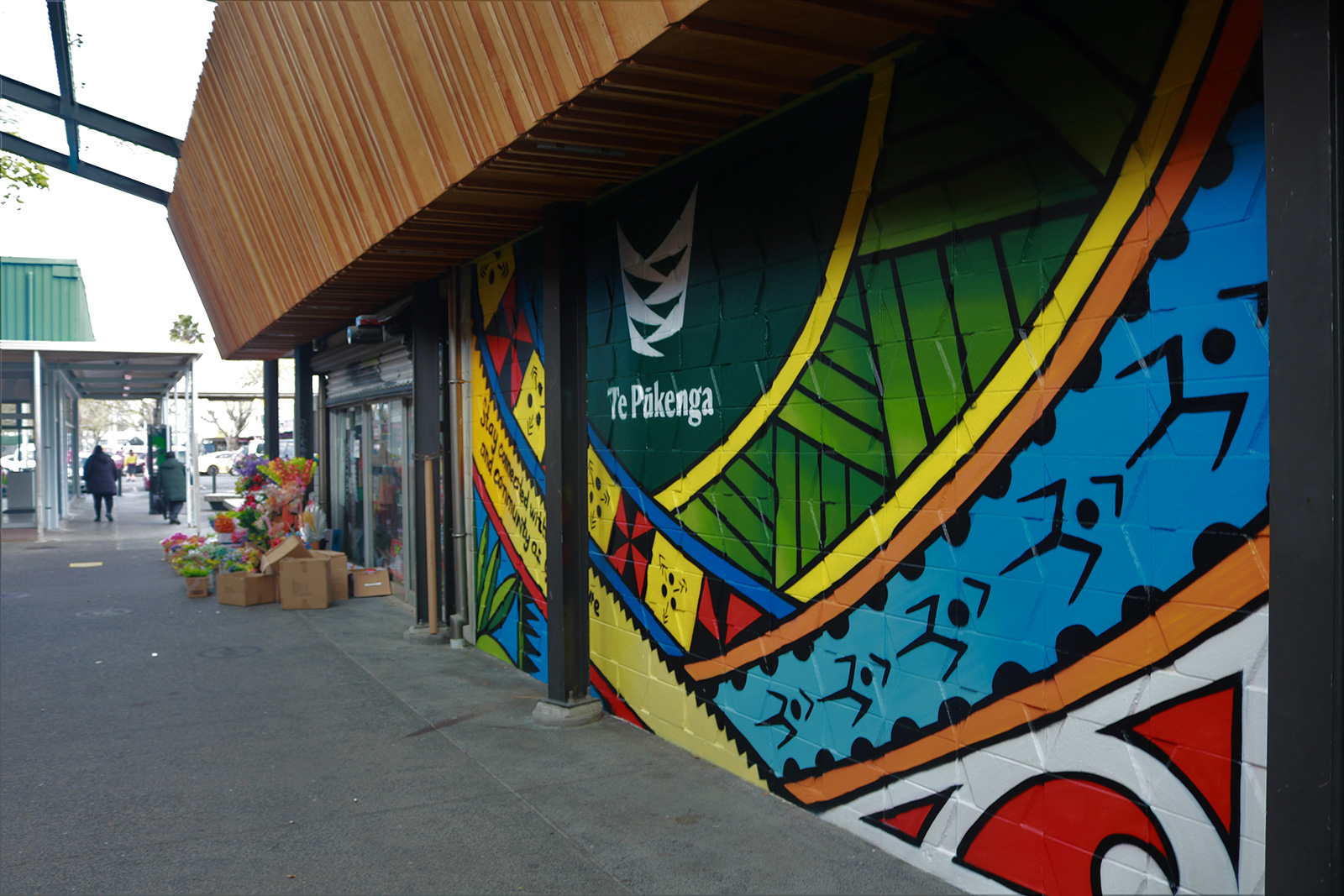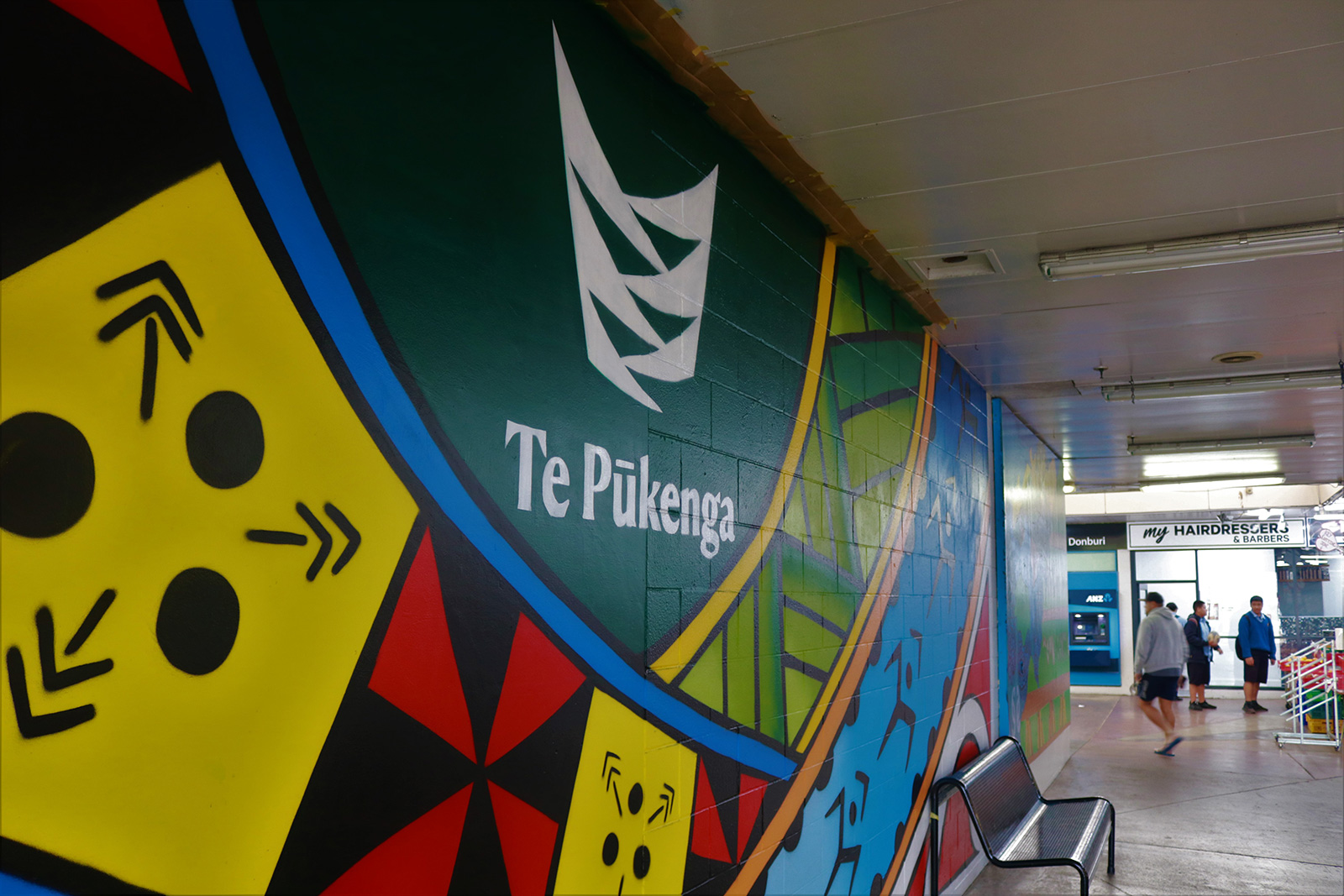 The new murals in Ōtara (Top) and Māngere (Below) Town Centres
The design was created in collaboration with South Auckland-based marketing communications agency Bright Sunday. The company has extensive experience in engaging Pacific and diverse audiences. Redesigning our system of vocational education to better meet the needs of all learners, their whānau and communities is at the heart of Te Pūkenga.
Symbols and what they represent
| | |
| --- | --- |
| Fa'afualeva – fruits of the sea mango | Tradition, knowledge |
| Fa'agogo – Tern | Safe return |
| Manulua – two birds | Blessing, prosperity, protection |
| Togitogi – measure marks | Steps, goals |